Welcome to the 2020 – 2021 season!
Come and join us for another exciting curling season. To register, please download and fill the registration form, and send it to the club email: winfieldcurlingclub@shaw.ca.
We are open!
The Ice is available Oct 19-23 at 6:00 pm daily for practice – come and throw rocks! Please come on your league nights. League play starts Monday Oct 26.
Men's Monday
Ladies Tuesday
New curlers Wed
Men's Thursday
Fun league Friday
Seniors on Friday at noon
CLub access is thru front doors of the WINFILED ARENA ENTRANCE. Covid protocols are in place, and there will be an attendant to show you the protocols.
Altered Game Play
As you know, playing during the Covid-19 pandemic will mean that game rules have to be modified. We will follow Curl BC guidelines for 4-person curling as follows: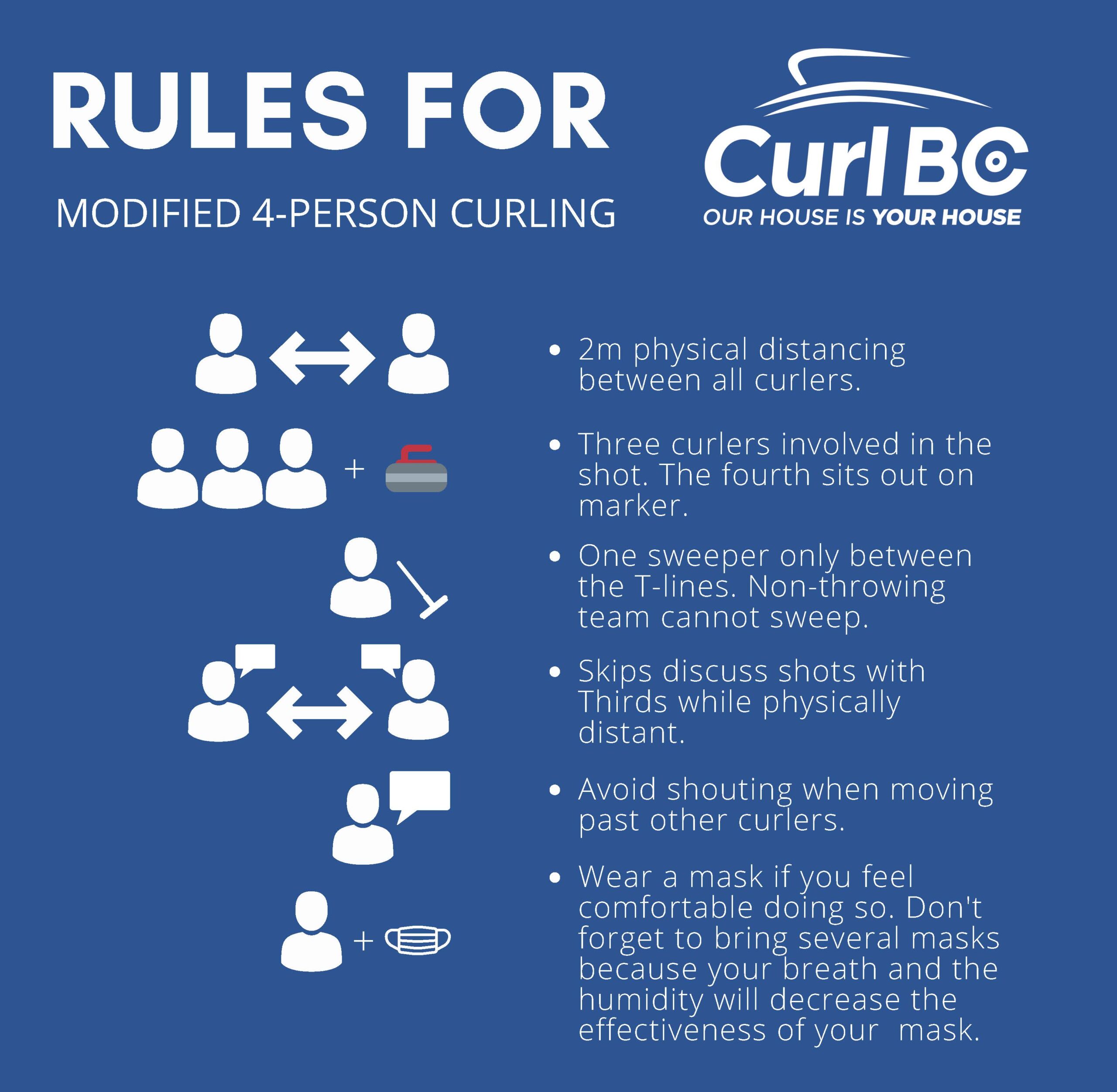 Also, the following safety measures will be in place at the club:
Lobby, lockers and ice surface:
Game start times will be staggered at 30-minute intervals to avoid overloading the lobby/locker area.
Rocks will be sanitized before each game. Players will be expected to only handle their own 2 rocks during the game.
Use of rental equipment will be carefully monitored and all will be sterilized prior to being reused. Due to the extra cleaning cost, there will be a $2 fee per item.
Lounge
All visitors will have to sign in for contact tracing.
The lounge will have strictly regimented and enforced social distancing protocols and designated traffic flow, as expected of any establishment.
Tables will be set a minimum of 6 feet (2 metres) apart, with no more than 6 people at a table.
Please contact the club by email if you have any questions.